How much does it cost to store a boat?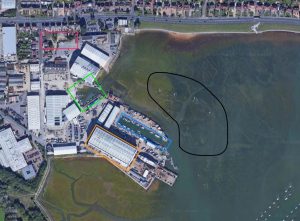 The cost of boat storage whilst secondary to the purchase is one of the most common questions, however, to establish the best method we have to ask ourselves how we plan to use and maintain our boat. As ever the cheapest option (whilst the most appealing) may not be the best.
Questions
Do you want instant access to the boat?
How often are you going to use the boat?
How much hassle are you prepared to put up with to launch the boat (vs budget)?
What is your budget (vs hassle)?
Do you want to work on it regularly?
We have a range of options that suit most usage patterns. Below are the pros and cons with example prices based on a 7m powerboat. (prices correct as of Feb 21).
At Trafalgar we provide: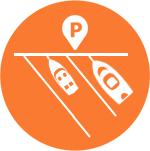 Trailer storage
Store your boat ashore on your trailer
Launch via slipway
Tidal access to open water (3hrs either side)
365 Easy access
Easy to maintain on trailer
Cost effective
Very secure
12 month storage
12 months
£94.43 per month
£1,133 per annum.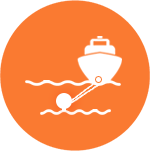 Swinging Moorings
Drying moorings
Close to marina for tender access
Ideal for boats up to 8m
Prices include tender storage
Tidal access to open water
Very cost effective
Maintain on the mooring
Relatively secure
Winter storage ashore
£595.94 per yr
6 mnths afloat +
Winter ashore*
£1,761 per annum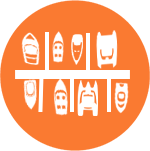 Tidal Pontoons
Sheltered pontoon berths
Tidal access to open water (3hrs either side)
Boat in the water ready to go
Can enjoy time on boat on the pontoon
Easy access for maintenance
Perfect for boats that can rest on the mud
Very secure
12 months if required
7m boat
£288.43 per mtr/yr
£2,593 per annum.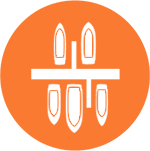 Marina
Sheltered, fully serviced marina
Boat in the water, ready to go
Free sea start
1.5 m max draft
Excellent tidal access
Can enjoy time on boat on the pontoon
Easy to maintain as on pontoon
Very secure
12 month berthing
7m boat
£458.30 per mtr/yr
£3,208 per annum.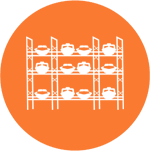 Drystack storage
Covered weatherproof storage
Boats 4m – 13m
Highly secure
Completely dry indoor protection
Valet parking
363 launch facility – 1hr notice
Excellent tidal access
Reduced maintenance
Better resale value
12 month storage
7m boat
£590.15 per mtr/yr
£4,131 per annum.
* calculation assumes 6 months on a mooring (595 per yr + 6 months ashore (7m boat x 27.75 m/month x 6 months)
---
Boat usage and your objectives are fundamental to making the best choice. Below are the factors that we think you should consider:
What is the best option for boat storage?
Boat storage prices vary dramatically, starting from the cheapest option of having your boat on a swinging mooring to the highest of the Drystack, all of which vary in accessibility and usage.
In our experience boat owners consider a combination of the following:
What options are there for my boat size and type.
For example, tidal pontoon berths are only suitable for boats that can rest in the mud at low water OR your boat has to be between 4m and 13m to be able to be stored in the Drystack.
Convenience – time poor?
For quick easy access and for convenience then the Drystack or the Marina is perfect – but at a premium. There is little need for tidal planning and your boat is ready to go at short notice – there is also the easy/quick transition from car to boat to open water.
Maintenance
Do you have time or do you like tinkering – then perhaps the tidal pontoons or the trailer park is for you – you can maintain at will. For those who do not want to work on their boat much then we are back to the Marina and Drystack.
Cost of maintenance
There is no doubt covered storage keeps your boat in better condition and requires less maintenance but you swop maintenance for storage costs – HOWEVER a better looking boat sells better or for more money – so what is your ROI?
Budget
All of the above may be irrelevant based on what is affordable – but suffice to say pay as much as you can for convenience, enjoyment and easy access to the water.
There are site facilities such as our beach hut cafe, chandlery, and showers which are available to all. Read more about our site facilities.
At Trafalgar we find our members work out over time which boat storage best suits their lifestyle. We're always available to talk through what would be the best way to store your boat. Our boating mission is to make your life easier, enjoyable and fun.