Jo Miles
Office Manager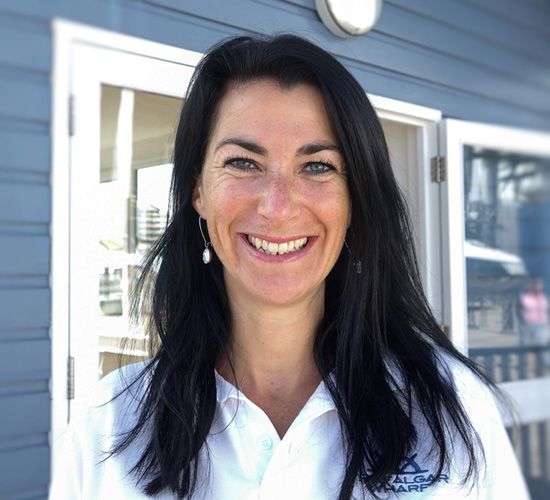 Jo joined Trafalgar in 2011, juggles looking after much of the organisation of Trafalgar's enterprises, and the team here.
Before joining Trafalgar, Jo worked in a variety of different roles, including Personal Assistant, Sales Manager and Buyer for Bacardi (not all for personal consumption!)
Although Jo isn't a hardened sailor, she has sailed on Kingfisher during Cowes Week alongside Ellen MacArthur. Since joining us she has learnt how to drive a RIB, got her RYA Powerboat 2 certificate, played Cricket on Bramble Bank and can now launch boats at The Drystack on our huge Wiggins Forklift.
Quite possibly her most famous role at Trafalgar is in our Youtube Video's – you can see her climbing fire ladders, being entertained by beat-boxing firemen and marking Australia Day by wearing a bikini to work!!