Looking smart for the summer season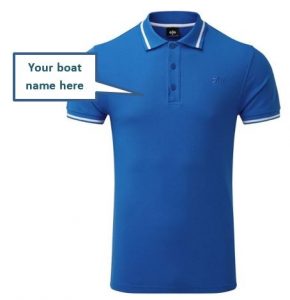 Get your crew members catwalk ready (or should that be 'boardwalk' ready) for the boating season with customised polo-shirts.
Or perhaps you just fancy a nice polo with your boat name on.
Whichever you prefer, we can arrange this for you. We get good deals on Gill clothing and have a great embroidery company we use on a regular basis.
So just pop in, pick your shirts or polos and leave the rest to us.
You can also call us to place your order, just call the usual number…02392 387833.