Make your New Year's Resolution to 'use my boat more often!'
Here's our top tips on how you can make this happen

I will use my boat more in 2019
No.1- Book the best 2019 tides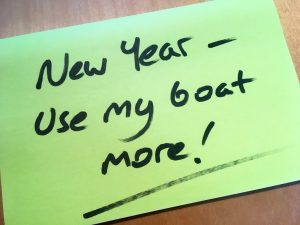 Check out the new tide tables. Mark in your diary the best weekends to visit the beaches. There's usually more beach to play on at low water at beauty spots such as East Head, Newtown Creek and Priory Bay.
If you want to get afloat with your mates, arrange for your partner or family to have a few exciting days out. Maybe an adventure to London. Block those dates out as boating days for you – rain or shine!
No.3 – Dodge the dog walking
If your dog is not water confident and it means you are restricted by walking and feeding times, check out local dog care services. Try borrowmydog.com or dogbuddy.com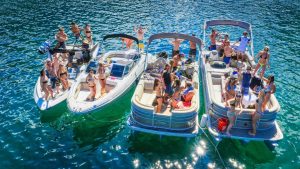 Make 2019 the year to visit new events or festivals. Check out the local spectacles and events you've always wanted to see and arrive by boat. Get these into your calendar now! Here's a few on our hot list for you:
Isle of Wight Festival – 13 to 16 June
Rock the Boat, Bembridge music from 60s and 70s – 22 June
Rolex Fastnet Race Start – 3 August
Cowes Week Fireworks – Friday 16 August
Isle of Wight Garlic Festival 17-18 August
The Wight Proms – 29 Aug to 1 Sept
Bembridge Harbour Food Festival – 21-22 Sept
Beaulieu Fireworks Spectacular – 26 October
Make sure you spend all the important birthdays and anniversaries on your boat. Even if you come down and stay overnight in the marina. Book them out now in your diary.
No.6 – Catering made simple
Pick up a pre-packed picnic from The Beach Hut Café. Save yourself time shopping and preparing food. Order these in advance. Contact thebeachhutcafetw@icloud.com
No.7 – Pre-pack your boat bag
Have a check list of everything you need for a great day on the water. Save time by keeping a bag ready and packed with everything you need from sun-cream, water bottles, towels and boat keys. Then you can just decide to go afloat at the drop of a hat. No rushing around.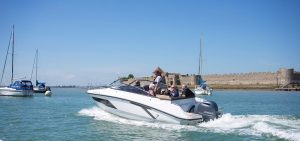 If there's anyone in your crew who's not sure about boating, could a training course in boat handling or driving help them? They will get more out of their day afloat, if they feel more involved and confident. Booking up some coaching with an approved RYA Powerboat Instructor could make a nice gift too.
No.9 – Take the hassle out of launching
Storing your boat in Trafalgar Drystack means your boat can be afloat and ready to go, within one hour of us receiving your APP message or call. What's not to like?