Newtown Creek – Isle of Wight
Newtown Creek offers one of the most peaceful spots in the Solent. The creek is protected by the National Trust but they have no objection to boats landing for barbeques and beach games. One of the great attractions to Sports boats and RIBs are the steep banks which make beaching a simple task, please check the tide before you go though. The bay also makes a lovely spot for anchoring, a bit of fishing and swimming.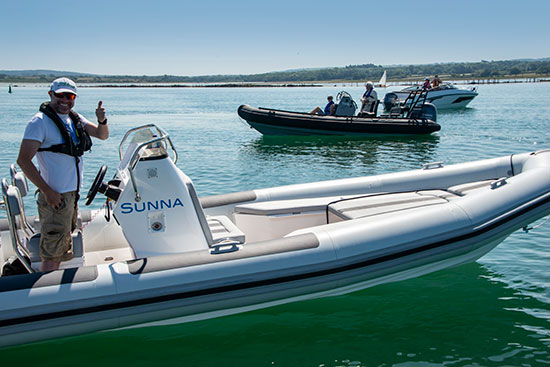 Newtown Creek is around 12 nautical miles from the entrance to Portsmouth Harbour so you can have the sausages on the barbeque within an hour.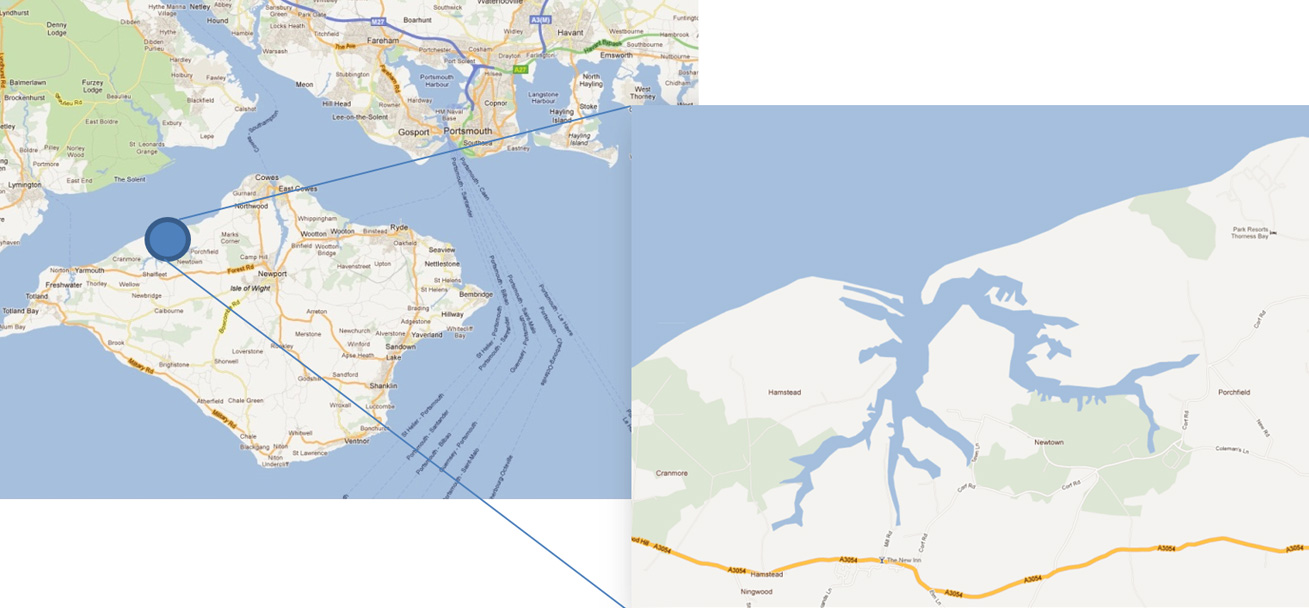 Please check navigation charts and 'Solent Cruising Guide' prior to making any passages – Images above should not be used as navigational aids. Venues have been put forward by Drystack customers and not Trafalgar Wharf.