Nick Weeks
Senior Lifting Technician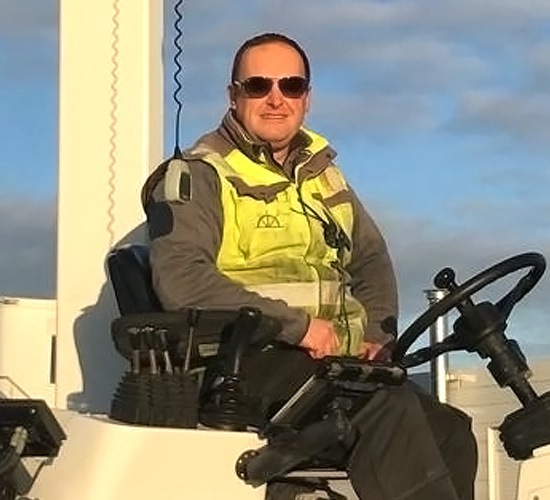 Nick joined the Trafalgar Drystack and Marina team in 2016.
When I'm not working I enjoy peace and quiet at home. I like to work on the house, garden and car, I dabble with cooking and I like to get out on my bike. I live with my partner of 15 years and our cat. We enjoy walking by the sea or out in the countryside away from city chaos.
I started my working life as an outdoor activity instructor which led to other things such as Youth Work and running Young People's Playscheme's for the local council. I decided to study and attained a Sports Science degree at the University of Portsmouth.
Whilst studying I worked part time for J. Butcher & Sons Port Services in Old Portsmouth. I enjoyed the type of work so I continued full-time on completion of my degree. I was involved running harbour trips, crewing the Tugboats, Pilot boats and mooring ships at Portsmouth Commercial Port.
I've also worked for Solent Towage at Fawley Marine Terminal as a Tugboat Crewman and I worked as a Dockmaster for Marina Development's Limited (MDL).
Fate pushed me into Shotokan Karate in 1987. I have kept up the training and have attained Nidan (Second Dan black belt) I'm currently training at Portchester Karate Club with the intention of grading for Sandan (Third Dan). I regard Karate as a lifetime habit with numerous wellbeing and health benefits.