OctoberFest Trafalgar style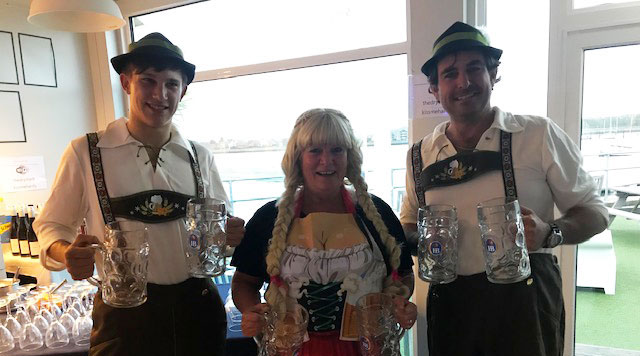 Throughout the season we hold a series of now legendary social events for our Drystack and Boat Club Trafalgar customers.

Octoberfest went off with a bang(er) or three. About 50 guests enjoyed plenty of German bratwurst sausages and beers. Despite the dark and rainy night, Steve, Max, Corinne and Luka hosted a great evening of fun and merriment in The Beach Hut Cafe.

And we think they look amazing in their lederhosen outfits.
It's a fun Trafalgar community spirit we have here. Why not join us for future events? Next up will be Mince pies and a preview of our Christmas video. It will be a cracker!