Our clients
Types of vessels lifted with our Shiplift
We provide lifting services for a wide variety of commercial ships and leisure vessels, up to 60 metres length, 4.5m draft and 877 tonnes.
Whether working as local South Coast vessels, or coming from Europe and further afield, you'll find us an efficient and flexible yard to base your maintenance project.
Survey & Forces Vessels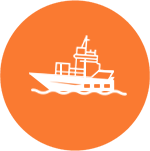 MOD and naval vessels are part of Trafalgar Shipyard's heritage. The yard has been a regular base for naval ships maintenance since it was first built.
Superyachts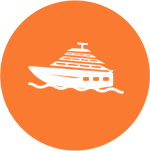 Centrally located, in easy reach of London airports. With a deep water approach, the Shiplift in Portsmouth Harbour is attractive for Superyacht refits.
Commercial Ships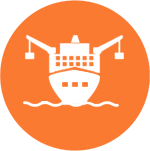 We can accommodate a wide variety of workboats and commercial vessels. With workshop and welfare facilities for your own contractors.
Ferry Operators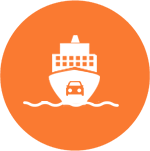 We know the importance for ferry operators keeping their fleet at the ready. Red Jet, Gosport Ferries and Wightlink all choose to use our Shiplift for refit projects.
Fishing Vessels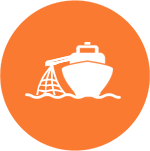 You need to be back on the water quickly, ready to go. We can lift your boat, so you can get repairs and servicing completed quickly, to suit your schedule.
Tall Ships & Sailing Yachts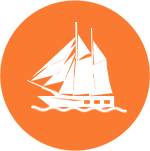 Tall Ships, large cruising catamarans and sailing yacht projects all benefit from the flexibility of bringing their own project team to work here.