Sea View – Isle of Wight
Sea View offers a lovely seaside village on the northern coast of the Isle of Wight. With a selection of pubs, shops, beaches and even a wildlife centre there is something to satisfy everyone's needs. Mooring at Sea View is very simple and you don't even have to get your feet wet! There is a selection of mooring buoys outside the yacht club which you can tie to and a RIB will ferry you and your crew to dry land.
Ferries run from 0830 till 1830 in the summer months and you can call ahead to let them know you are coming on 01983 613268.
Sea View is almost due south of Portsmouth entrance and you'll probably be there in around 15 minutes from the harbour mouth.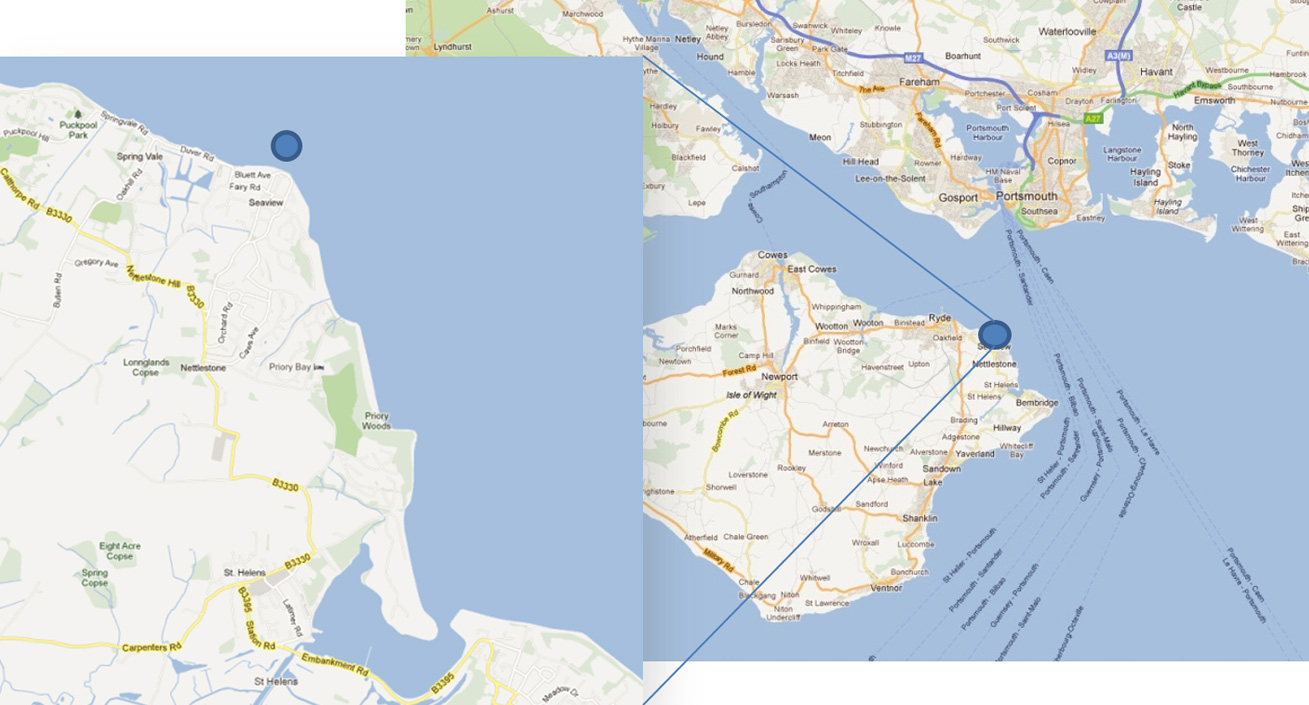 Please check navigation charts and 'Solent Cruising Guide' prior to making any passages – Images above should not be used as navigational aids. Venues have been put forward by Drystack customers and not Trafalgar Wharf.