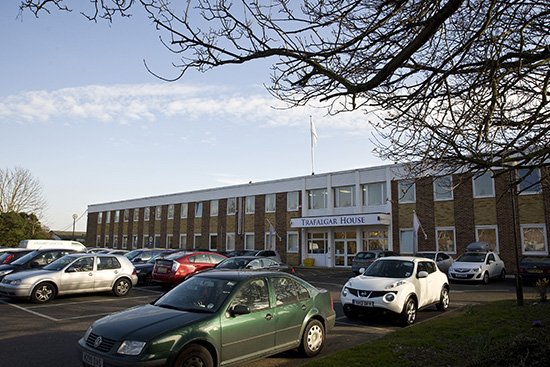 Trafalgar House serviced offices
Located at the top of Portsmouth Harbour, Trafalgar House can set you up with office space for just one person, or up to 50 people in a single room.
Whether you are a new start-up, one-man-band operation, or employing a team of up to 100 people, we can accommodate your business here.
As one of the leading serviced office centres in Portsmouth, Trafalgar House is conveniently located just off the M27 at junction 12.
We can offer week to week contracts, PAYG secretarial services, free on-site parking, 24 hour access, CCVT and evening security. There's a café and bar, local convenience stores, and a friendly, welcoming atmosphere.
Trafalgar House Price Guide
Approx. 80 sq. ft.
£67/week plus VAT*
Approx. 100 sq. ft.
£85/week + VAT*
Approx. 170 to 180 sq. ft.
£100/week + VAT*
Approx. 200 sq. ft.
£125/week + VAT*
*Prices includes: Insurance, utilities, rates and service charge