Trafalgar Boat Show
12/13 Sept & 19/20 Sept
Join us at our own Trafalgar Boat Show, here at Trafalgar Wharf. We'll be running a series of activities, taster sessions and promotions for you to enjoy, and discover everything you need to get on the water – ALL OF THEM ABSOLUTELY FREE!
UPDATE
Due to the recent Government announcements, we will be running a modified version of the Boat Show, over the weekends 12/13 and 19/20 September.
As we have a large, open site, with strict social distancing measures in place we are confident that we can continue with the following pre-booked sessions (All free of course), so make sure you come down and bring the family!
Boat Club Taster sessions
RIB trial sessions
Personal Buggy Tours inside the Drystack
We would however ask you to book in advance so we can adhere to the guidelines.
Obviously we are disappointed to have to postpone all other on water activities, masterclasses and talks. We will let you know when these sessions are available again at a future event.
Entry and parking are all FREE, AND you get a free Beach Hut Café drinks voucher when you register at reception.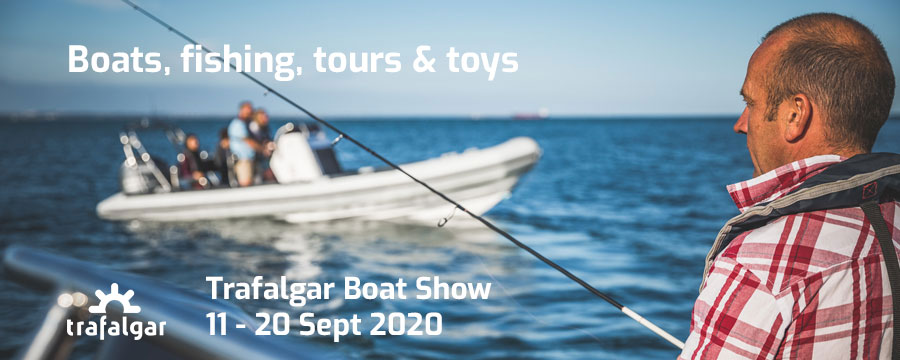 What's on
FREE Taster sessions – with Boat Club Trafalgar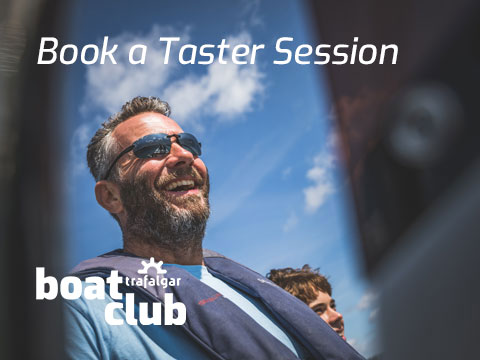 Get the feel for what each member enjoys – try out one of our premium RIBs and powerboats. Taster sessions will be running daily on both weekends – we advise booking to get your slot!
10:30 – 11:30
14.30 – 15:30
Book your taster session
Don't miss our special deal for new Boat Club members – see below

FREE viewing of our vast Drystack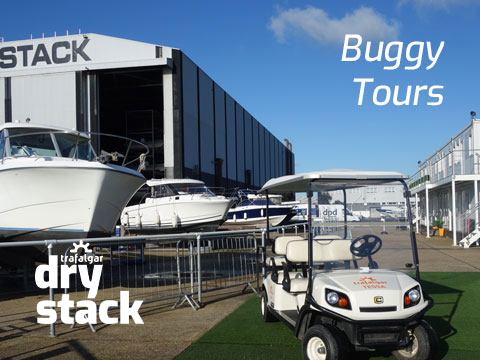 Take a 'Buggy Tour' for a unique chance to how your boat can be stored – high, dry and completely safe and secure. See the massive boat lifts in action.
Don't miss our special Show storage offer – see below

RIBs For Sale / Ballistic RIBs – FREE sea trials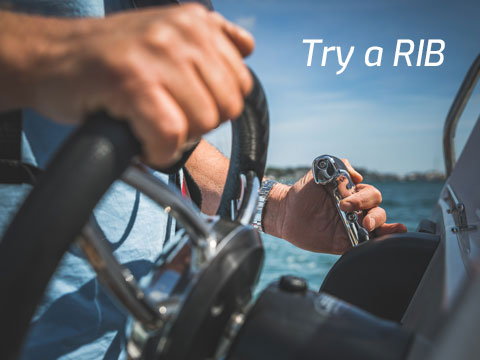 Try one of our Ballistic RIBs and put her through her paces. Discover the Ballistic 'buzz'.
For more detail see our Special Show offers below
Max of three people per boat – from the same household/bubble.
Book your RIB trial
Show **Special Offers**
Don't miss our fabulous Trafalgar Boat Show deals**
Boat Club Trafalgar – 13 months for the price of 12
Get one month's free membership when you join the Club..
Buy a RIB and get free DryStack storage until 1 April 2021
Buy any RIB brand from RIBs for Sale – and we'll throw in completely free Drystack storage until April 2021. This is provided you sign up for 1 year of storage starting from 2 April 2021.
One month free storage at the DryStack
Get 13 months boat storage for the price of 12, when you sign up for our secure, indoor DryStack storage.
**All offers apply until the 20 September 2020
Show Information (+Covid 19 info)
Please check in at Reception when you arrive and pick up your Free Café vouchers.
Our visitor's and customer's safety is our number one priority
We are proud to provide a safe environment. Trafalgar Wharf is a large open site, which means we can guarantee an abundance of flexible outdoor space. We are abiding by all the social distancing regulations and other government guidelines. We request you follow all the signage and advice on site.
Covid 19 – latest government advice and regulations
We monitor all government advice and regulations on a daily basis to ensure the health and safety of our visitors, and that the experience we provide complies with all the current regulations.
Maintaining social distancing and visitor safety
Frequent signage will be installed throughout the site, alerting everybody to maintain a social distance and to help navigate around the site.
Multiple hand sanitiser stations provided.
Staff and exhibitor safety precautions
All our staff and exhibitors are trained to adhere to the latest Government advice, which we have shared with them, and to let the us know immediately if their situation changes.
All staff, exhibitors, and contractors will be made aware that they are to report any symptoms of COVID-19 within 14 days of visiting the event – we request that you do the same
If we are notified that anybody who visited the event has symptoms, we will notify all staff, exhibitors, visitors and contractors as soon as possible and will notify everybody as soon as the results of their test are available.
Exhibitors will be advised to wear a face covering throughout in enclosed areas.
Hand sanitiser stations will be included throughout the Trafalgar Wharf show site.