Bucklers Hard – Beaulieu River
Quite possibly one of the quietest, most sedate rivers in the Solent – the Beaulieu River makes for an ideal destination on a sunny afternoon. As you meander through the river you will pass countless country houses and wildlife reserves on the way up to Bucklers Hard Marina where you can tie up and enjoy one of the local pubs or even sit out on the lawn with a picnic and a Frisbee.
The river is around an hour's cruise from the mouth of Portsmouth Harbour plus a short cruise from the river entrance towards Bucklers Hard Marina.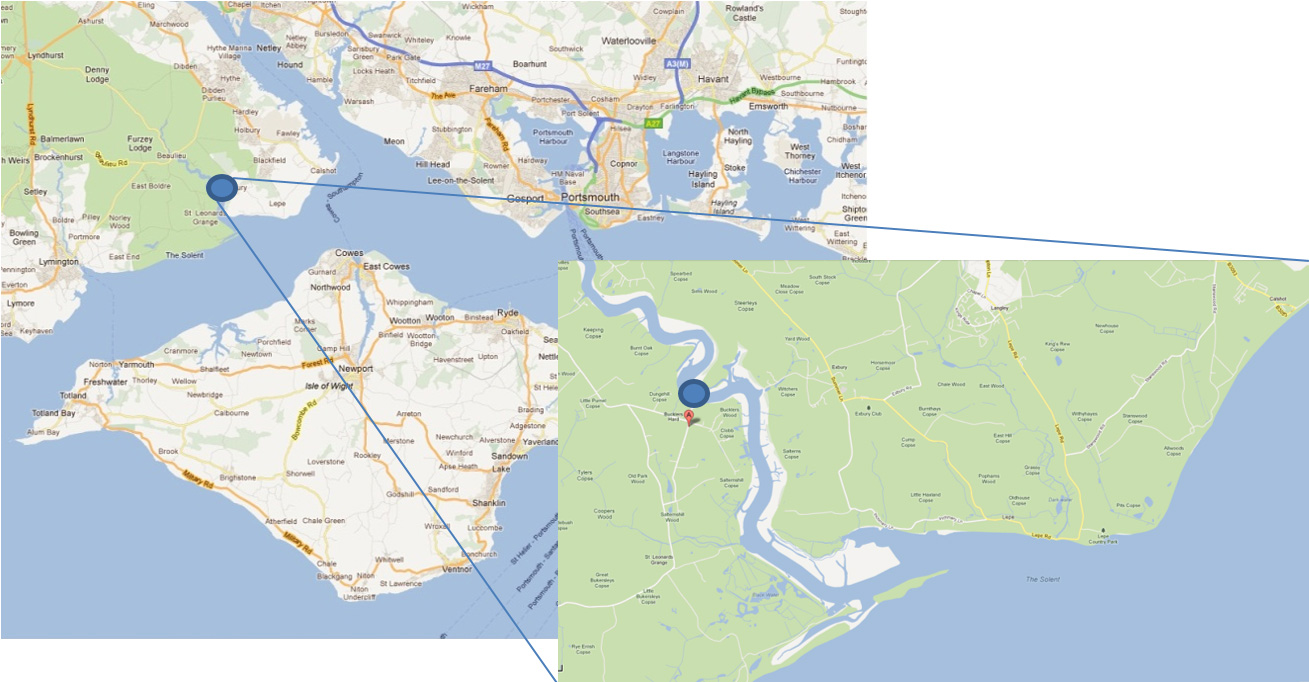 Please check navigation charts and 'Solent Cruising Guide' prior to making any passages – Images above should not be used as navigational aids.Venues have been put forward by Drystack customers and not Trafalgar Wharf.