Dave Goadsby
Shipyard Electrical Technician/
Assistant Dockmaster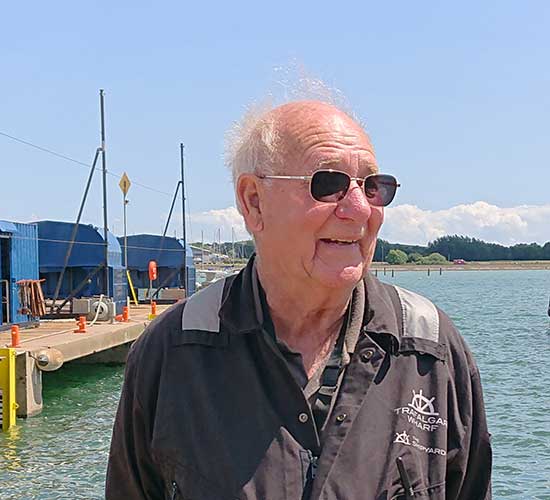 Dave has been here at the Shipyard from the early days of Vosper Thornycroft since Sept 1974 in fact. As the Maintenance Manager he over saw 26 electricians, 2 fitters, 2 painters, 2 joiners, a coppersmith and a couple of labourers.
He seen many changes over the years, and tried to retire 3 times, but we will not let him go.
Dave is considered part of the furniture and is invaluable here at Trafalgar Shipyard. He says he retires Friday and comes back Monday.
Dave enjoys his classic motorbikes, going away in his motor home and builds working radio-controlled boat models.