FREE winter storage at Thornham Marina, Emsworth
Our sister-site, Thornham Marina in Emsworth, are offering free winter storage this year. So if you, or a friend or colleague of yours is looking to store a boat in the Emsworth area then you should give them a call.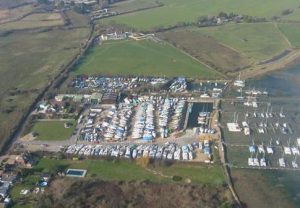 Thorham Marina is at the top of the beautiful Prinsted Bay in Chichester Harbour. It's a tidal marina and suitable for sailing and motor boats with a maximum draft of 1.8 meters, and up to 12 tons in weight.
Book your winter storage package at Thornham Marina, pay a £100 deposit by 31st October, and your boat name will be entered into their prize draw where you could receive your whole winter package absolutely free. The winner will be announced at the Thornham Marina Mulled Wine & Mince Pies event on 8th December 2018, which of course you are welcome to attend.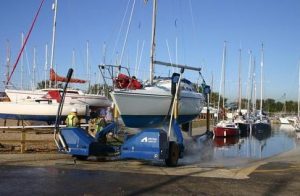 Your inclusive package includes:
Lift out, pressure wash, storage ashore for 6 months, mast un-step/step (if required), cradle hire (if required) and re-launch.
Interested? Wait…there's more!
With this super-duper all-inclusive package you will also receive:
A complimentary taxi journey to and from your home port upon your arrival and departure (within a 20-mile radius).
Flexible lifting and launch dates.
Free trailer/cradle storage if you return to us the following year saving you up to £450 during the summer.
Free car parking.
Luxurious toilet/shower facilities .
Marine trades on-site to suit your every boating need.
Invitations to their annual summer BBQ and annual Mulled Wine & Mince Pie event.
You can also be the proud owner of an exclusive Thornham Marina beanie hat which you will be presented with upon arrival, to keep you warm through those cold winter days.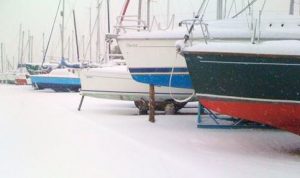 Thornham Marina have a cosy customer beach hut which is available 24/7 for you to use to chat to like-minded boat owners and keep warm whilst you are working on your boat. Complimentary tea and coffee is available.
They offer a service that is second to none and will care for your boat as if it were their own. They extend a warm, welcoming, friendly atmosphere when you join for winter and you will become part of their extended family.