Gareth Larvin
Shipyard Technician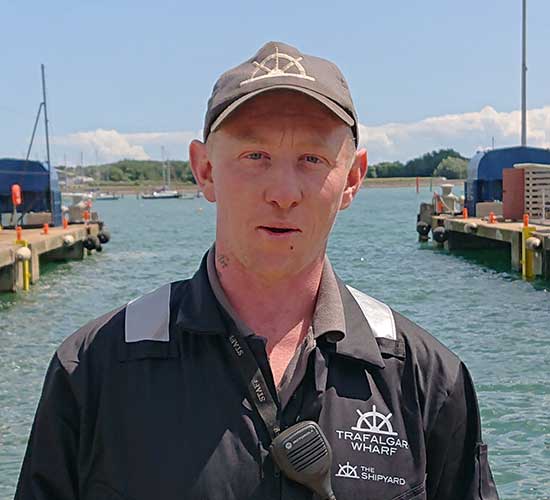 Gareth 'Ginge' Larvin worked with Burgess before the Shipyard was taken over by the Trafalgar Group.
Gareth's career includes working as window fitter for a year, a store manager for six years and working for three years as a trawlerman. So he knows a thing or two about boats!
Married with two children, Gareth says he is very funny when he's hungover. We've yet to hear what the family say!