Local Business Owners Donate Money To Sailing Trust At Networking Event
Portsmouth – for immediate release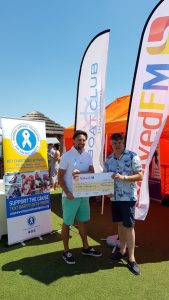 Portsmouth's generous business community presented a cheque to Portsmouth Sailing Training Trust at their lunch-time networking event held at Trafalgar Wharf, Portchester.
A bumper turn out of Portsmouth Business Exchange networking group tucked into delicious paella (made by the MD) served with a helping of pre-lunch boating on the Solent, before presenting the cheque to Ben Lee who accepted on behalf of the Trust.
"We always like to help charity and good causes here at Trafalgar Wharf," said Jonny Boys, Managing Director of the marine business."
The Business Exchange members raised £220 that will really help the Portsmouth Sail Training Trust. It's a charity that raises the aspirations of young people from some of Portsmouth's most socially disadvantaged areas – primarily through sailing. "As a sailor myself, I know how brilliant the Trust is." said Jonny.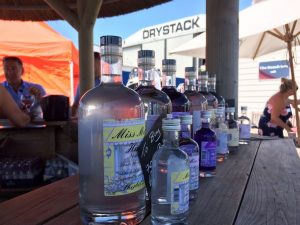 The local business owners who attended also got Jonny's story of how he has turned the old Vosper Thorneycroft site into a thriving marine business.
"We've been here ten years and it's surprising that lots of local business people don't know everything we do or how we do it," says Jonny. "Although I think that with the glorious weather, the highlight was probably not my paella or the shipyard tour, but the fact the PBE members were treated to an hour-long trip on The Solent on two of our Boat Club boats!"
So what charity is the Portsmouth Business Exchange and Trafalgar Wharf raising money for next?
"We're helping Music Fusion," Jonny explains. "It's the Havant-based charity whose workshops provide activities for young people, teaching them transferable skills such as team work, negotiation and professionalism as well as boosting confidence and self esteem."