Priory Bay – Isle of Wight
If the sun is shining, the sky is blue and you're looking for a sandy beach then look no further! Priory Bay is situated on the north eastern side of the Isle of Wight (just before Bembridge) which makes it perfectly sheltered in our prevailing south westerly breeze. The beach itself is soft and sandy so it is possible to carefully land a boat to unload all the buckets, spades, barbeques and picnics before you anchor.
The relatively shallow waters are great for swimming and splashing about in.
Priory Bay is almost directly south of Portsmouth Harbour and will take less than 20 minutes to get to at an average cruising speed.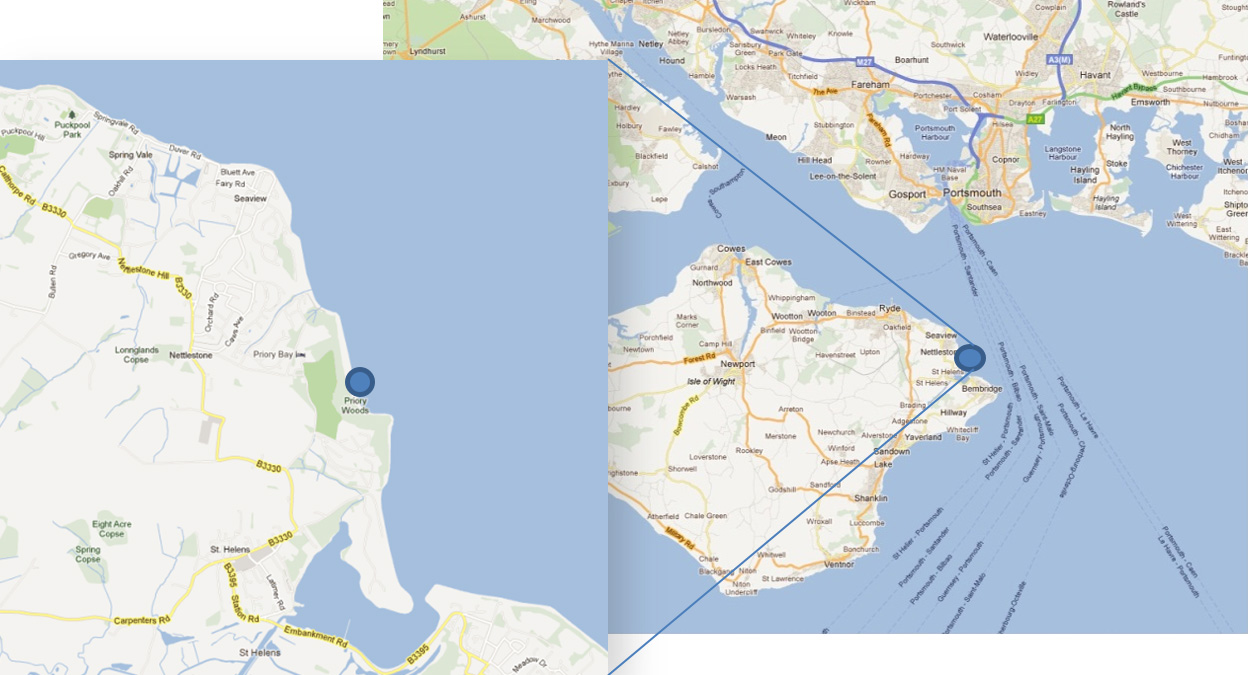 Please check navigation charts and 'Solent Cruising Guide' prior to making any passages – Images above should not be used as navigational aids. Venues have been put forward by Drystack customers and not Trafalgar Wharf.