RYA Powerboat Training
RYA approved Powerboat Training Centre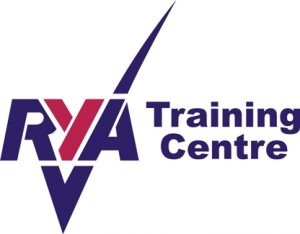 One of the joys of boating is learning new skills and being able to handle your boat well. With boats, as with many other activities, you can never stop learning too.
We believe that everyone gets more fun out of boating if they feel confident. For that reason we are very proud that Trafalgar Powerboat Training is an RYA approved centre.
If you are just starting out with powerboating, or wanting to move up to the next level, our experienced RYA qualified instructors are here to help you. We can offer tuition in your own boat including familiarisation and family training. Plus you can take courses including basic boat handling and navigation through to more advanced powerboat driving skills.
We believe the best learning happens in a relaxed, friendly environment. Where you can practice and ask any questions, until you feel comfortable. We have a dedicated training room, plus up to date training boats and equipment. Everything you need for shore-based theory and practical courses.
Every course includes free parking, refreshments, your RYA Certification and free WiFi too.
Practical CoursesShore based courses
RYA Powerboat Level 2 – considered the 'powerboaters driving license', this two-day course focuses on low speed close quarters handling, man overboard recovery, an introduction to driving at planing speed and collision regulations.
Own Boat Tuition – bespoke training, tailored to your requirements on your own boat, whether that is learning to park your boat or learning to drive your boat at planing speed. This is an ideal way to get completely familiar with your boat. Or, book in for some family training so everyone can get involved and enjoy your time afloat.
VHF (SRC) Marine Radio – this one day course covers everything you need to know about using a VHF radio at sea.
Holding a valid VHF(SCR) Marine Radio certificate is a legal requirement for anyone fitting a VHF radio to their boat. At least one person on board must have this qualification.
It's vital for you and your team on board to know how to use the radio properly and contact the Coastguard in case of an emergency at sea.
RYA First Aid Course – a one day course which gives a great understanding of emergency first aid. Scenarios will be based on situations afloat and ashore. Covering everything from sunstroke to a heart-attack you will be able to make a difference, should the worst happen.
RYA Essential Navigation and Seamanship Course – the perfect introduction to navigation and safety awareness for new or inexperienced skippers and crew. Also, those wanting to refresh their skills. It goes hand in hand with your Powerboat Level 2 course too.
Training Course Dates
Course dates are updated regularly. Please contact us if no dates are showing on 023 9270 6599.
Gift vouchers
Use a Training Voucher as an alternative gift! Please email us for more information.