Simon Oatley
Operations Director, The Trafalgar Group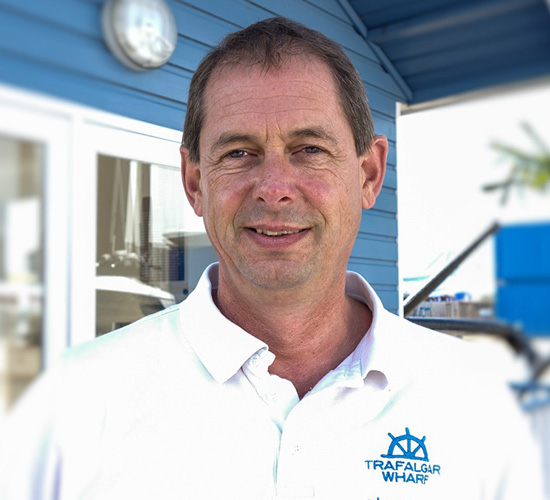 Simon has been with the Trafalgar Group since 2006. Starting at Thornham Marina, he moved over to the Trafalgar Wharf site in 2008.
Simon's vast knowledge of sail training and racing means he has a wealth of knowledge to share both on and off the water.
Based at the British Kiel Yacht Club for 12 years as an RYA Offshore Instructor, Simon introduced hundreds of novice sailors to sailing.
He has sailed many miles around the Baltic and Europe, and long-distance passages across the Bay of Biscay to Madeira and the Canaries, plus a Trans-Atlantic crossing.
He has raced yachts all over the Solent, English Channel and southern Ireland as well as Sportsboats around Europe. His successes include class wins in Cowes week, Round the Island Race, RORC Offshore Series as well as a 1st and 2nd in class on the Fastnet Race.
Simon, along with his wife Jeanette, have owned cruising yachts, motorboats and RIB's over the years. However, more recently he has swapped them for road cycling and two lovely dogs.
Simon was one of the youngest people ever to be awarded an MBE, aged just 28.